Ingredients
1 packet 500g diced butternut
2 onions – sliced
2 cloves garlic – chopped
8 sprigs thyme
1 teaspoon ground coriander
1 teaspoon cumin
1 teaspoon chopped parsley
2 tablespoons tomato paste
1 cup balsamic vinegar
½ cup sugar
½ cup water
¼ cup sultanas
2 packets boerewors (400g each)
olive oil
seasoning of your preference
1 packet skewers, soaked in water for about an hour (this prevents them from burning)
Instructions
Preheat oven to 200ºC.
Place butternut on a baking tray, drizzle with olive oil and season.
Place tray in the oven and bake for 20 to 25 minutes until golden.
Set aside.
Heat a glug of olive oil in a medium pot and sauté onions until translucent.
Add garlic and thyme and fry for one more minute.
Stir in coriander, cumin and tomato paste.
Cook until sticky.
Add butternut together with balsamic vinegar, water, sugar and sultanas.
Cook for 20 to 25 minutes.
Roll boerewors into pinwheels and secure with skewers.
Braai boerewors to your liking.
Serve sprinkled with parsley and relish on the side.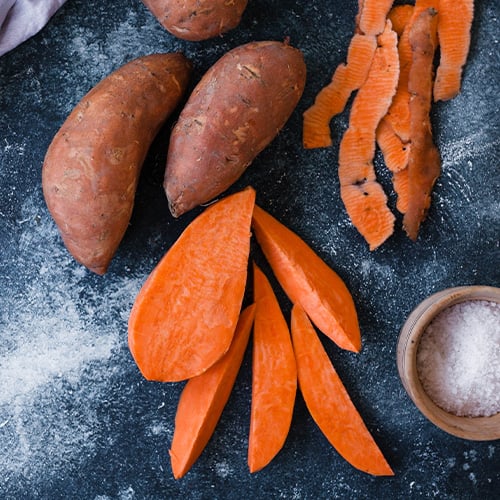 Tip 01
Try other vegetables for your relish. If butternut isn't your favourite, then try using an alternative for your relish like sweet potato. Its sweet earthy taste makes a great substitute for any squash vegetable.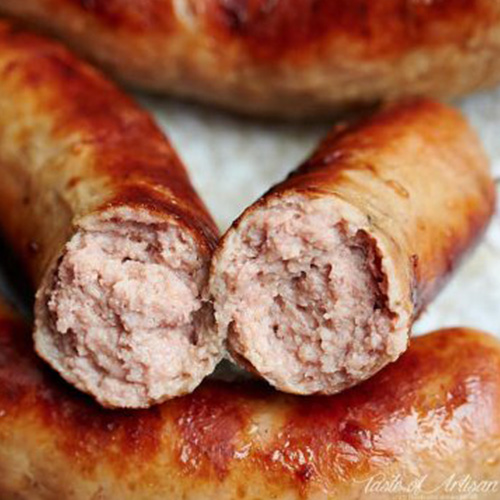 Tip 02
Say no to dry wors. The secret to not overcooking your wors is braaiing it on a medium heat. So, make sure your coals are good and ready before you start cooking. Then turn the wors regularly to ensure an even heat distribution.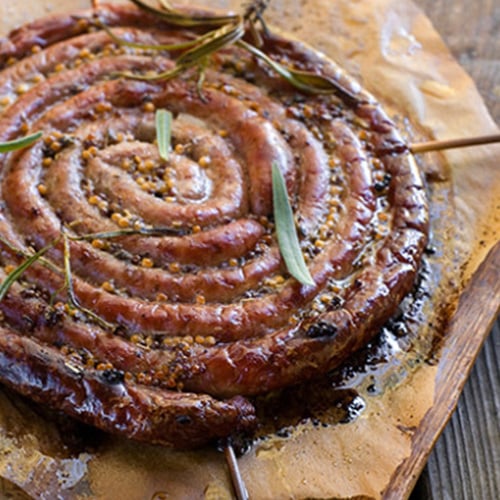 Tip 03
Rest your meat. To keep your wors juicy make sure you allow it to rest for a few minutes before serving. This gives the moisture a chance to sink back into the meat and ensures none of the precious juices are lost when you cut it open.